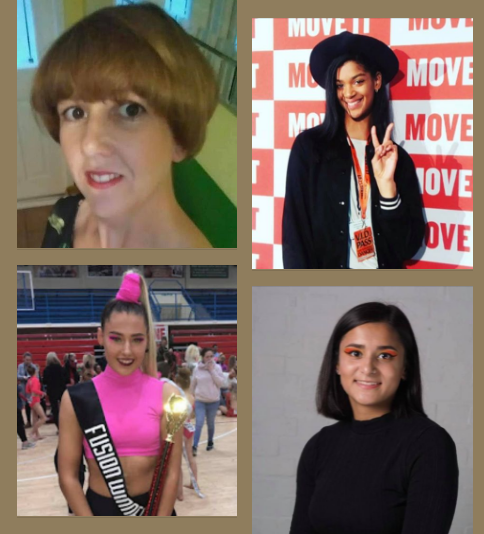 Left - our first candidates since Covid halted exams took their Associates in September 2021 and all passed with Distinction. Clockwise from top left: Rebecca, Dominique, Esher and Emma.
All exam candidates from Dance Train courses and Emma's private tuition have passed and the majority have been graded Distinction, with a few Merits, but nothing lower.
Before the IDTA switched to the Pass / Merit / Distinction grading system, we still had a 100% pass rate and all had marks of 80% or higher.
One student, who took both their Associate and Licentiate with us, left the following feedback:
Hi Emma, just wanted to say a HUGE thank you for getting me through my Associate and Licentiate exams. I am thrilled to have gained a Distinction in both and couldn't have done it without your help and advice. I would highly recommend your training courses to anyone looking to take their professional qualifications at any level. The courses and tutorials were both great and you were always on hand for help and support. Thanks again...hopefully I'll be back to do my Fellowship at some point in the future!! Victoria-Louise Brown
Most recent photos and feedback can be seen at: www.facebook.com/dancetraineducation
See below for some comments from previous years.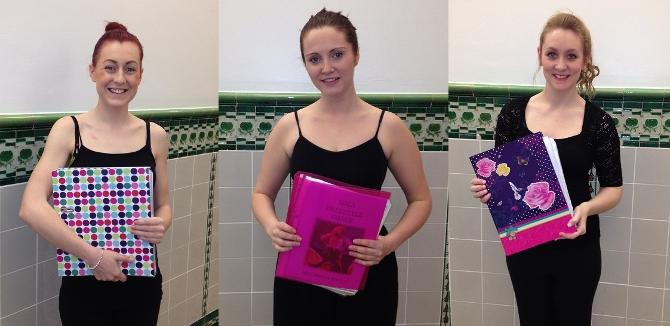 What they say about the course...
"The course was so flexible around the time I felt I personally needed and my own availabilities. Emma was always contactable to answer my questions and her friendly and helpful nature meant I went into the exam feeling 100% prepared. No unnecessary time or money wasted and I would absolutely recommend this course to anyone who wants to take their next steps into dance teaching!" Melissa Oliphant
"I believe the course was thoroughly well run and to a very high standard. The structure of the course worked well by having it over two days to make it easier, followed by a mock and tutorial a few months later. The course fees were manageable as you get a discount if you pay early or you can also pay in parts which is brilliant. I believe it was money well spent and I'm so happy I've completed it and I'm now a qualified dance teacher! I want to thank Emma for her guidance and support throughout the course, couldn't have done it without her!" Zoe Bull
"I was very lucky to come across Emma's website. She is a fabulous teacher and has made every effort to help me out during the preparation for the exam. She also went out of her way to see me on a date that was convenient for me and has helped me greatly. The course was run in a well equipped venue and has given me a detailed breakdown of the preparation for the exam as well as what to expect on the day and even ideas for future career development. Itwas a worthy investment and I would most definitely sign up for another course with Emma!" Ramune Dauksaite
"IDTA Associate teacher training with Emma Weir was a valuable experience! The course was very professional with plenty of advice and guidance throughout. I was able to fit the course around my current work and Emma was on hand via phone or email if needed. I particularly appreciated how the course and coursework could be tailored to each dance teacher's work and background . There were good facilities at the venues and the price was good value in comparison with other providers."
Zelia Attzs www.animate-arts.co.uk
"I think the course was brilliant value for money! It was perfect for my lifestyle to do private lessons as I could go home and revise around my schedule and then book another lesson when I felt ready. Throughout my revision Emma was avaliable to offer help via email, often sending updates, information and ideas, which helped keep me motivated. The exam day itself ran smoothly and the facilities were excellent. I felt stress free as Emma took on the responsibility of organising times, examiners and locations. I would recommend Emma as a tutor and I hope to study for more of my exams with her." Jenna Murphy
Click on our 'Testimonials' page (above) for more comments from previous students.