IDTA Associate courses in London booking now! See 'courses' page for details.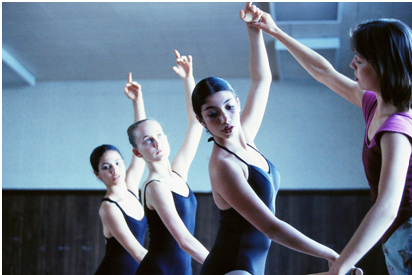 About Dance Train
Dance Train courses are taught by Emma Weir, a Fellow of the IDTA, who identified a need for affordable professional training courses. Originally offering private tuition (as she herself was trained) she realised that there was a demand for group courses as these were more suitable for dancers without a local trainer in their area or mentor at their own school. She has a 100% pass rate for professionals and all Dance Train candidates have scored 80% or more.
Private lesson packages are also available all year round - book now to prepare for an autumn exam and be qualified by the end of the year!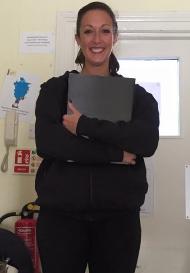 Another Dance Train professional is scholarship winner in 2016!
Hannah Mott (pictured) was awarded the Arthur Gallagher award for Freestyle by the IDTA as the top performing Licentiate in that genre this year. Hannah is the principal of Gremlin Dance Ltd and first attended our Associate course in April 2014, which she passed with Honours and was nominated for the John Dilworth scholarship along with another Dance Train student Sophie Giles, after they both achieved some of the highest marks awarded that year across the country. The John Dilworth was previously awarded to another Dance Train student Ruth Kestenbaum of Ealing Street Dance Academy in 2012 after her exceptional performance, and we have had a number of nominations for this in the past. Hannah returned to Dance Train in 2015 to take the Licentiate exam, which she passed with another high score in November, and has now won the prestigious Arthur Gallagher award, which was announced at the IDTA's annual congress in July 2016. Congratulations to Hannah and to all the nominees across the association!
NEW - all of our most recent Associates attained a Distinction with marks of 85% or higher!
Our courses
Our current Associate courses in Freestyle are taught intensively but still involve lots of work and should not be seen as an 'easy option'. As Freestyle is creative and flexible it means that there is less set work than in other styles so candidates have a personal input into their routines and can do much of the revision independently. The exam components are covered in the intensive course and candidates go away knowing what is required of them and they can then choose when to return for the exam. Included in the price are two private lessons with Emma, the first one being a tutorial to check progress and give guidance and the second one is in the format of a mock exam, so candidates know exactly what to expect.
Freestyle courses now booking:
Intensive Associate and Licentiate - coming soon

Private tuition at your convenience (all levels) - booking now